Stationary Wheelchair Exerciser
Keeping fit and active as a wheelchair user is not always easy and you are maybe looking for that ideal stationary wheelchair exerciser than can build muscle strength and give a full cardio workout. There is such product – it's called the Invictus Active trainer. There is no need to transfer or get out of your wheelchair, you can get a full workout from your own chair.
You can get on and off easy and 'push' your wheelchair against rollers – it will improve your fitness, balance and even technique and simulates pushing on the road – there is nothing else like it as a stationary wheelchair exerciser – it takes up little space, is portable and can be used anywhere (check out the video below). It's also suitable for everyone and will make a difference whatever your fitness goals.
Wheelchair Scales | Invictus Active Scales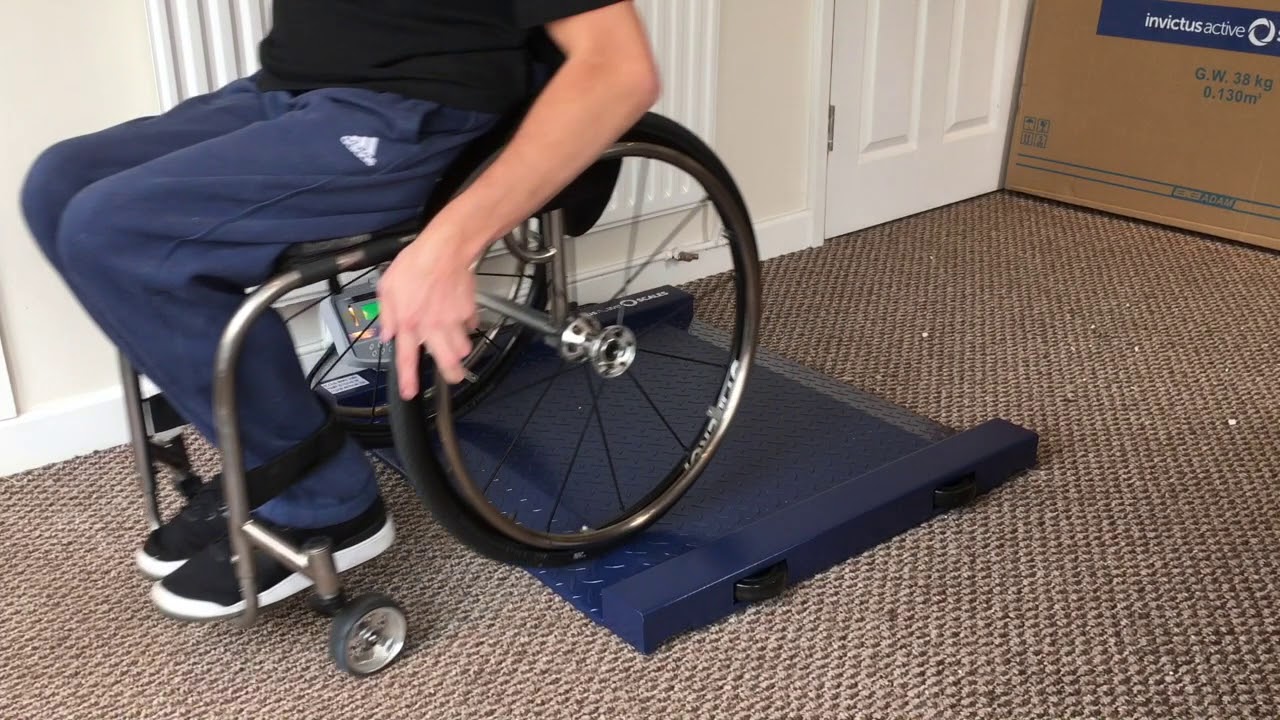 As you can see from the video above – you can easily get on and off and exercise stationary from your wheelchair – it's not easy and you can build up at any stage. Suitable for all abilities and all wheelchairs you really will find the Invictus Active trainer hard to beat in terms of a an exercise machine for a wheelchair user.
The ultimate stationary wheelchair exerciser – improve your fitness!…
Build muscle strength and lose weight.
Tel: 0800 832 1916
Website: www.invicusactive.com
Get fit, lose weight, improve balance & increase muscle strength!
Wheelchair treadmill – exercise and fitness for all wheelchair users!…
Easy to wheel onto and start exercising in seconds.
Click the below link:-