Heavy duty digital wheelchair scales
Keeping track of your body weight is important for all – whether you are on a diet and measuring how much weight you have lost each week, an athlete who is constantly keeping track of their weight or for medical reasons to ensure your weight is within a certain range – this is very easy to do and most people have a set of scales in your home which you can jump on at any point. It's not however that easy if you are a wheelchair user and standing (or jumping) on a set of everyday scales from Argos is not a possibility then what do you do?
Our scales are low profile and can be accessed from both sides making it easy to get on and off for a wheelchair user. The digital display is connected via a long cable meaning it can positioned in any convenient position or wall mounted using the supplied brackets.
Wheelchair Scales –
Low profile aluminium platform
Well looking through the Argos book (does the book still exist) for so some extra-large scales that you can get your chair onto unfortunately is not an option as we have already tried that – you could always buy a big set of hospital medical scales that would take up half the room in your garage for over £1,000 – or what most people who are unable to stand unaided do is wait until they visit there doctors or hospital and get weighed there or more often than not never keep a proper track of their body weight!
Well the good news is there are portable wheelchair scales
at an affordable cost now available!
Wheelchair weighing! | Wheelchair Scales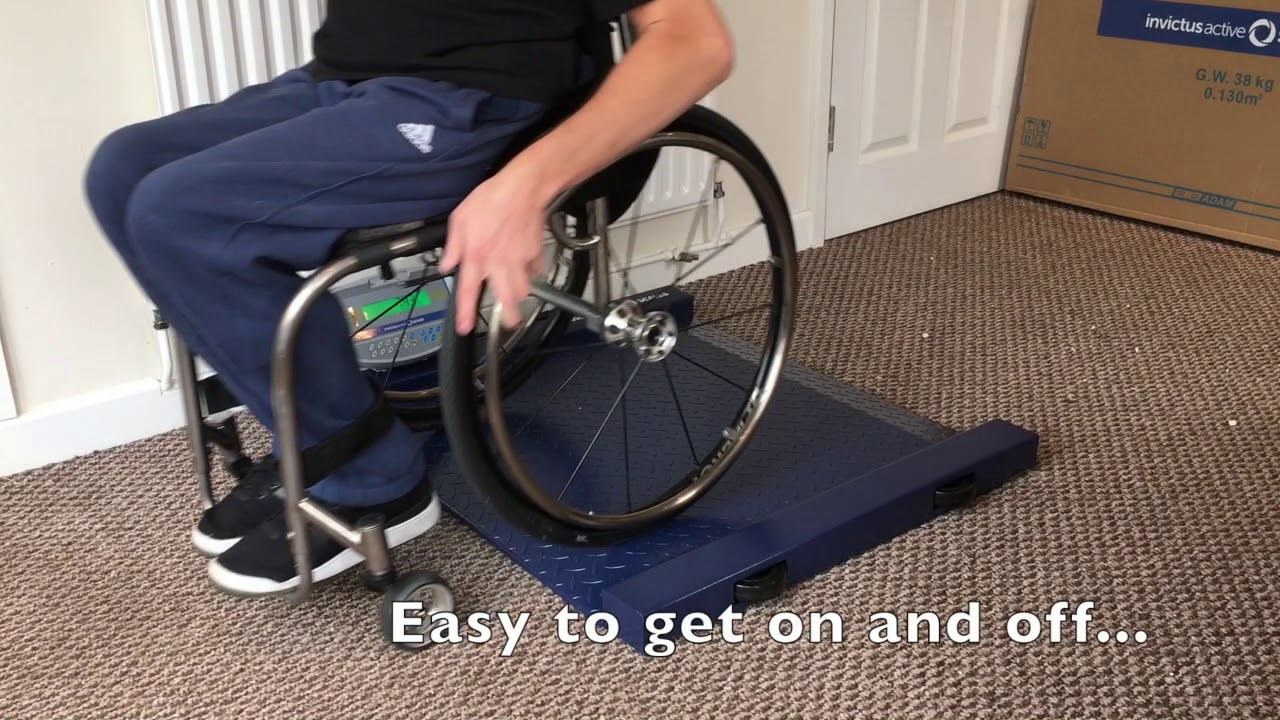 To know more about Wheelchair scales :-
If you are interested in the Wheelchair Scales but have some questions or wish to find out all the prices then please feel free to call us on 0800 832 1916
Large LCD display
You can easy lift these lightweight wheelchair scales up, keep them in a cupboard and get them out at home whenever you wish to weight yourself – without transferring from your wheelchair. They are only 3cm off the ground and the built in ramp makes it very each to wheel onto the scales unaided.
Suitable for medical / commercial use
Our wheelchair scales are ready to go out of the box – you simply place them on a flat surface, connect the digital display and your ready to start weighing! With wheels on the one side you can lift them up to transport and lean against a wall for storage if needed.
Our scales are delivered from us direct – well packaged and boxed.
Scales platform dimensions are: 76 cm x 80 cm x 7 cm
The box dimensions are: 92 cm x 103 cm x 15 cm
Our scales are heavy duty and solid – although they can be lifted up onto one end which has wheels and moved / rolled with the handles. The digital display is also separate and connected via a cable.
Weight of scales packaged is 30kg.
Our wheelchair scales are simple and affordable solutions for weighing wheelchair bound patients.
You may also be interested in