Many benefits of a through-floor lift
There are many benefits of a through-floor lift which include the ability to move between floors. But the benefits of choosing a Stiltz home lift go even further. They can be fitted almost anywhere with minimal disruption during installation.
The models of through floor lift available include the entry-level Classic, the clear-bodied Vista and the clever Thru-car design which allows entrance or exit from either side of the lift. These are available in both the compact 1-2 person Duo model or the larger, wheelchair-friendly Trio. These home lifts bring the advantage of the latest innovative technology and compliance with all relevant European standards.
We Provide Only the
best for your home
The home lifts from Stiltz use clever technology to transport homeowners from one floor to another in their home. This reliable domestic lift is compact, quiet and easy to install. It runs on its own aluminum rails which means it is fully self-supporting so there is no need to drill into walls. It makes moving around the house quick and simple. The Stiltz home lift plugs into a standard power point and uses less energy than switching on a toaster. In the event of a power cut during use, the lift will glide back to it's lower floor position meaning there is no risk of becoming caught between floors.
Safety is an important consideration and the domestic lift is packed full of sensors inside and out..
Great product, service and advice, thank you!
Check out the video below showing the Home lift…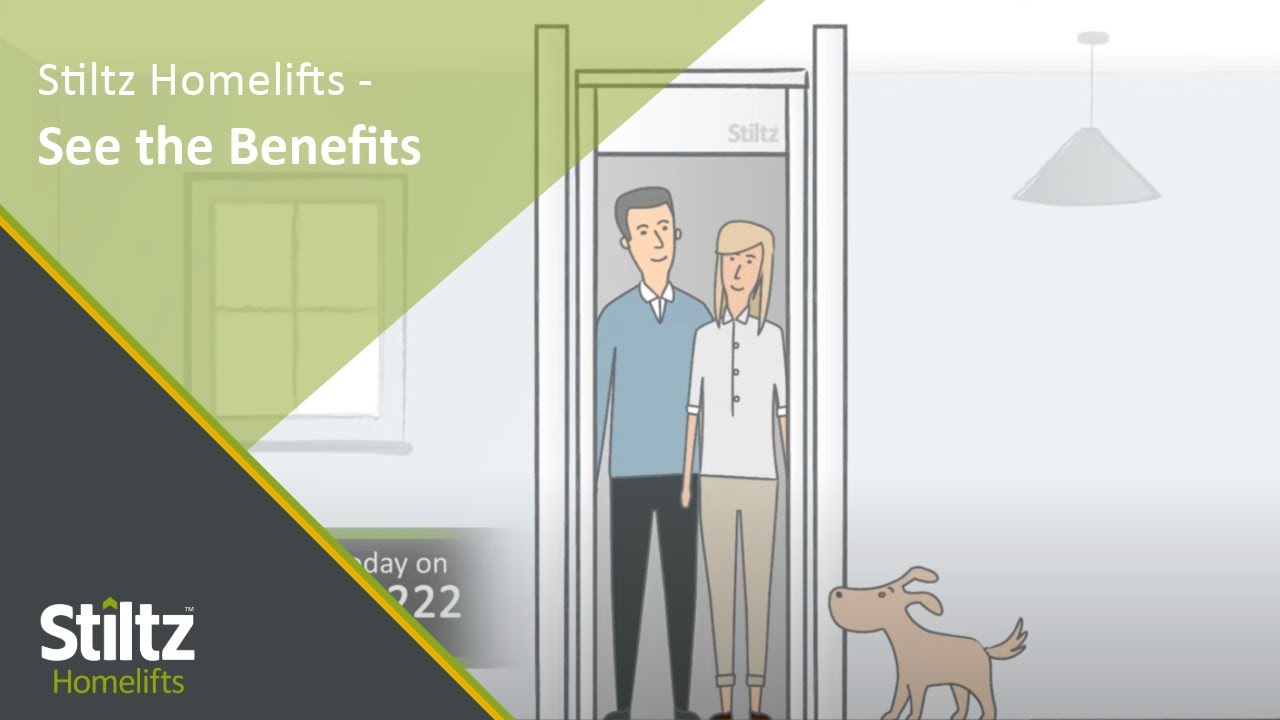 Restrictions of installing lifts
A Stiltz home lift can be fitted anywhere in the home as long as there is sufficient ceiling height on the upper floor and enough room to open the hinged door on the front of the lift in both upper and lower floor rooms. The footprint of the lift is very small and it will take up very little space. The Stiltz home lift is smaller than any competitor lift and extremely easy to install in any domestic setting.
Can I see a home lift working?
Yes – once you've spoken with our consultant and we have surveyed your home to check which lift will fit, we can arrange for you to visit and existing Stiltz Lifts customer where you can speak to them about the home lift and see it in use. Complete the form on the left of or call 0808 278 2964 to see how a domestic lift can benefit you.
Stairlifts Curved & Straight
Many models which are suitable for more than one person and wheelchair users.
Looking for prices, brochure or home demo?
Home lifts are cheaper to have installed than you may think, contact Us today on 0800 7765 927.
You may also be interested in