The Invictus Active racing wheelchair rollers are what the top athletes use to train. Big names like David Weir and Mo Jomni use our trainers for pre-race warm-ups, cool-downs, and training sessions.
What makes the Invictus Active racing rollers so effective?
First, they are portable so you can train anywhere, anytime. Often, athletes do not know what facilities will be available for them at an unknown track. That's why many of our top wheelchair athletes take their trainer with them, as it is lightweight and easy to set up. That way they are sure of being able to do an effective warm-up routine to ensure their best performance. Equally, after the race, they can execute their all-important cooling down routine also.
Secondly, the Invictus Active racing rollers replicate very closely the actual conditions that racers experience on the track and on the road. Adjustable weights allow the user to vary the momentum and resistance generated by the rollers. This allows athletes to focus on different aspects of their pushing technique.
Thirdly, the smartphone app, allows athletes to record their speed and distance during each training session. They can also monitor and record their heartrate and the calories they have burned. This makes the Invictus Active racing roller an important training aid to help athletes achieve their full potential.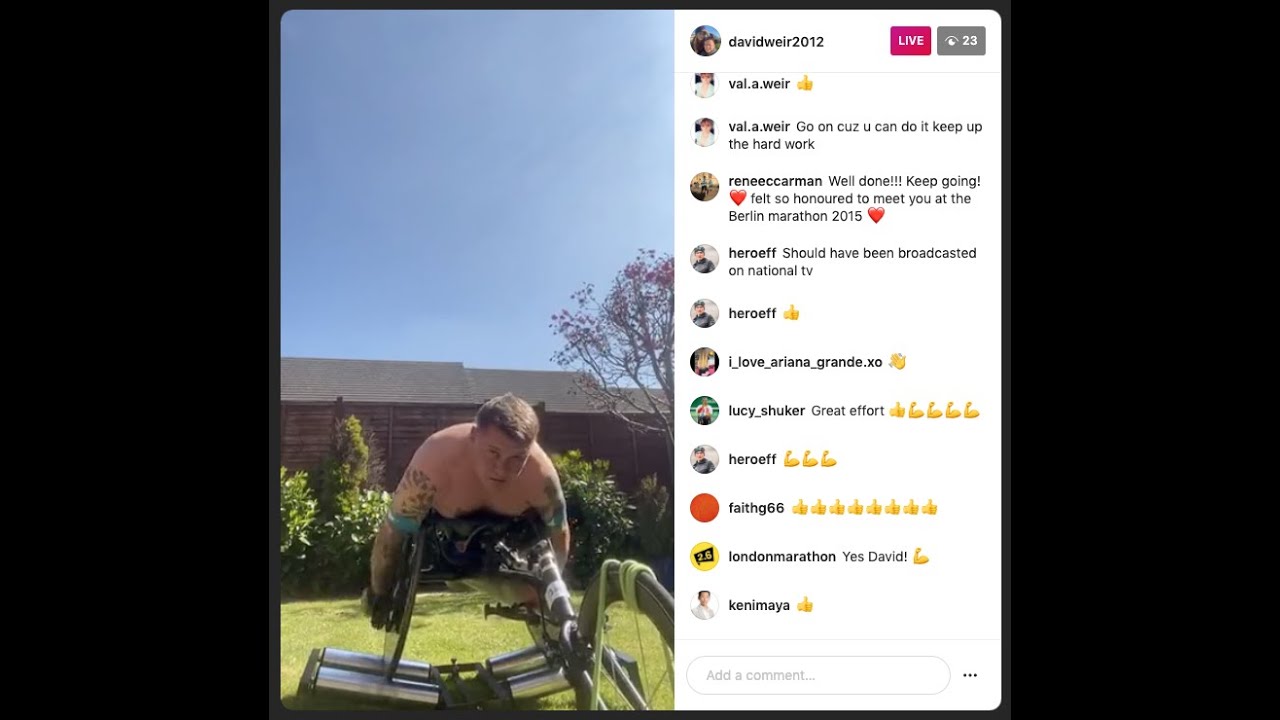 David Weir uses the Invictus rollers to train
David Weir, CBE, arguably, Britain's best wheelchair athlete uses the Invictus Active racing rollers in his training sessions. He recently posted on Instagram a video showing him using the trainer in his hotel room the night before the Great North Run wheelchair race. He went on to win the race, setting a new course record.
David also uses our racing wheelchair rollers in the Weir Archer Academy where wheelchair athletes from around the country train and workout under the guidance of trainer Jenny Archer. In David's own words the Invictus Active is "Amazing. They are the best racing rollers that I have used to date."